Curtains or Blinds? The pros & cons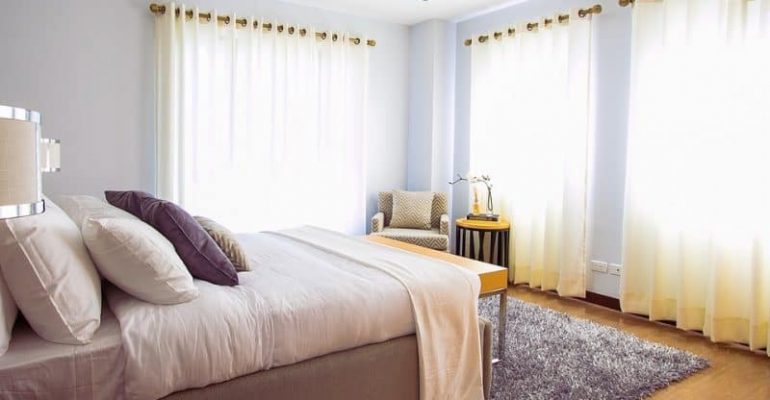 Curtains or Blinds? The pros & cons
Deciding whether to go for curtains or blinds to cover up your windows can be a tough decision, so we've weighed up the pros and cons of both to help you narrow it down…
Blinds – the pros
Blinds tend to take up a lot less space than curtains, as they're kept within the window frame and there's little-to-no overhang. You can control exactly how much light you let in by having them as open or as closed as you like, with some blinds offering complete blackout, and they come in hundreds of different designs that you can choose from to jazz up your windows.
Blinds – the cons
With slatted blinds especially, some light may leak through even when they appear to be fully closed – and blinds don't retain much heat. Blinds gather a lot of dust, too, so be prepared to clean them often; individual slats can break, too, so keep hold of the spares that come with them!
Curtains – the pros
Curtains can be a huge feature of a room, especially as they come in a whole range of colours, patterns and fabrics, and they retain heat so they keep your room a bit warmer in the winter. Curtains are good at keeping out the light, and you can add a blackout backing to make them even better.
Curtains – the cons
Especially if you've got a small room, curtains can take up a lot of space – making a room look even smaller. Curtains can also be prone to staining and mould, particularly in the bathroom or kitchen where there's moisture, and this can lead to smells.
So now you know the pros and cons of both curtains and blinds – decide what's best for you, finish off your window (and room!) and take care of them.