The Do's and Dont's of Cleaning Leather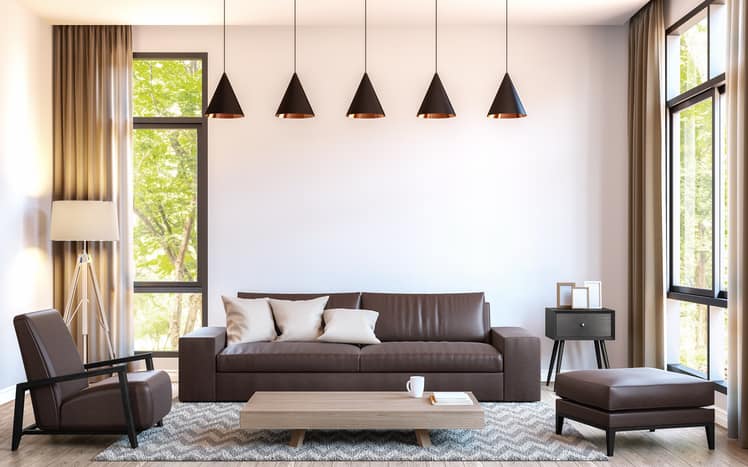 The Do's and Dont's of Cleaning Leather
Do you have leather upholstery in your home?
Leather is one of the best materials to use in interior design. It's highly durable, low-maintenance and looks timeless. However, it's also very expensive and your genuine leather furniture is likely to be among your most valuable belongings.
The good news is that leather cleaning doesn't require much effort, if you remember a few basics.
So let's get started.
Know Your Leather
There are various different types of leather that are used in home furniture. To make sure that you're giving the optimum treatment for your textile, always check the product care instructions. If you no longer have this, you might be able to make an educated guess. "Aniline leather" is an unprotected leather that is soft to touch. It might show some marks and creases after extended use. "Protected leather" such as bi-cast has a tough layer that prevents signs of wear and makes the leather much easier to clean.
What To Avoid
Even though leather furniture requires little maintenance, it still needs some tender loving care. Neglecting leather for long periods can drastically shorten its lifespan. Try to avoid having direct sunlight on your furniture as this can make it age and form cracks. Lastly, try not to use harsh chemicals. If in doubt, it's always a good idea to do a patch test before wider application.
Best Ways To Care For Leather
Start with a gentle vacuum. It's important to keep your leather dust free, but use a soft brush end on your vacuum cleaner to avoid scratching the leather.
In the case of accidental spillages, the general rule in any cleaning is to address stains as soon as possible. The same is especially true for leather, as stains can quickly cause discolouration. Use a soft microfiber cloth to blot away any excess, and add water only if dry blotting isn't working. Bare in mind that adding water can make greasy stains worse. If the stain won't budge, use a mild water-based (not oil-based!) neutral pH cleaning agent. There are plenty of commercial leather cleaning detergents available but don't forget to do the spot test to ensure that it's compatible with your leather. Always leave your leather as dry as possible.
Next if you want to keep your leather extra soft and supple, you may wish to consider adding a leather conditioning treatment. This can be applied at the most every 6-months or so. The best way is to choose a commercial leather conditioner that you've tested against the textile. Stay clear of conditioners that list silicone and wax in their ingredients as this can leave residue on the surface.
By remembering to perform these simple leather maintenance steps every week or two as part of your normal cleaning routine, your leather goods will last you for years to come.
We hope that you've found our leather care tips helpful. For more information, ask your professional cleaners.