Life Hacks For A Naturally Clean Home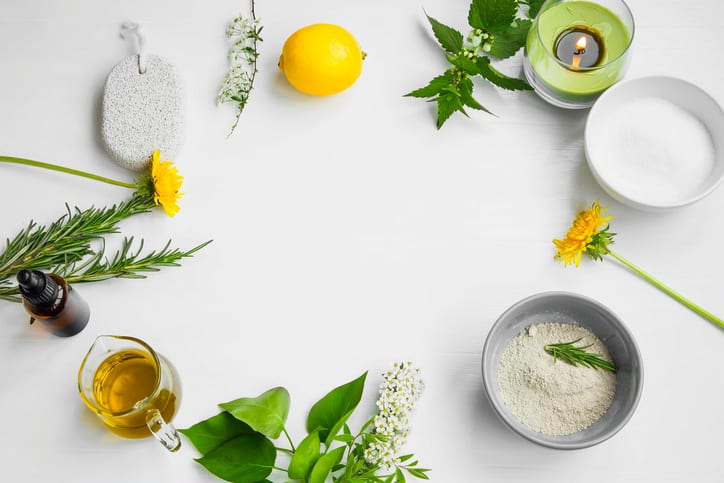 Life Hacks For A Naturally Clean Home
Popular cleaning agents are full of chemicals. While most of the time we won't mind, some of us really suffer from adverse reactions. Fortunately, there's a better way. Using eco-friendly cleaning products (where possible) will make your home a safer and healthier environment for you and your family to enjoy. And a lot of the time, they're no less effective than the big brand bleach that you find on the supermarket shelf. No wonder that even the best carpet cleaners are going natural!
Before we start, it's true that some natural cleaners work better than others. And sometimes it's worth using a small amount of artificial chemicals to get the desired result. So what's worth the "swap", and what isn't?
This pantry staple is an essential for home cleaning. It get rids of calcium residue around taps and basins, cuts through tough grease and grime, and prevents the build of wax. Since vinegar is highly acidic, watch out for delicate surfaces like wood, granite, marble and even stainless steel knives (vinegar can decrease their shine). The great thing about this ingredient is that it's super cheap so it's something everyone can use. If you're ever in doubt, use a small amount on your surface to test it's impact.
Even if you're not a keen baker, it's definitely worth investing in baking soda! This "magic" powder has an abundance of uses in your home. The mild alkali properties of this natural product make it easy to dissolve dirt into water. It can also be used to scrub hard surfaces thanks to it's grainy, exfoliating texture. Put a small container full of it in your refrigerator and it will absorb all unpleasant odours. Baking soda is also great for carpet cleaning. Start by giving your carpet a quick hoover so that most of the dirt is collected. Then evenly sprinkle baking soda over it. Leave it put for 24 hours, and vacuum it up the next day. Your carpet will be left looking and smelling clean and fresh.
This zingy citrus fruit is a cleaning power house. Like vinegar, it can cut through grease (and leave a beautiful scent!). That's not all. Lemons have been shown to remove stains from fabrics such as linen, act as a laundry freshener, remove lime scale from kitchens and bathrooms and even shine brass. Natural lemon oil makes for a wonderful air freshener that you don't have to worry about breathing in every day. All other essential oils work just as well. Try eucalyptus oil, grapefruit and cedarwood. Extra tip: Essential Oils are full of anti-oxidants, which are integral to your health, and why not add a few drops to your bath water for spa-like relaxation. There's nothing better after a long day's cleaning!
In this article I've described a few simple ways of using some of the natural ingredients that you might already have in your cupboards in home cleaning. They're guaranteed to leave your surfaces squeaky clean without the nasties. Do the swap and you'll be happier, healthier and save money in the process!