Finding Serenity in Your Bathroom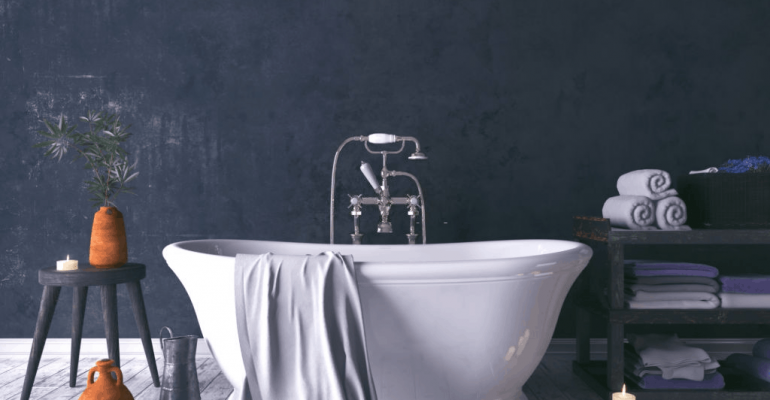 Finding Serenity in Your Bathroom
Bathrooms come in many different forms and sizes. Some are fitted with all the earthly luxuries imaginable while others are more basic and limited. It's possible to work around size limitations to come up with a personalised design, creating the perfect setting for relaxation no matter how little space you've got to work with.

The first thing you'll need to do is to take all your needs into consideration. Take note of all the necessities required in your bathroom like hair care products, make-up, towels and soap. Based on this, you can free up some space near bathtub area or shower. Here are some ideas that will prove handy in doing so:
Storage
You can use small storage containers that hold a lot of bathroom items as opposed to leaving various items all over the place. These include make-up and soap. You'll be enamoured with the amount of free space generated.
Drawers
Enhance the functionality of your drawers and cabinets by segmentation. Divide the drawers by utilizing long runners to hold hair equipment as well as other things like your medication and make-up. You can also include small things that congest the area around the sink.
Suspended Caddy
The suspended caddy is ideal for smaller bathrooms, as it doesn't really compromise the already limited space. Be careful in selecting one because a metal caddy might prevent you from fully opening the door. It's advisable to use a caddy made from textile that lies in a recess between the wall and the door. This way you'll have enough space to store those toiletries.
Thorough Cleaning & Organisation
Before you can suitably organize a bathroom, you'll have to make sure that it is clean. You can start by clearing your cabinets and drawers of anything that has expired, as well as products you rarely find yourself using. These things merely contribute to a disorganised state of affairs in your bathroom and take up unnecessary space.
Cabinets & Shelves
In order to maximize storage, you could install a cabinet or perhaps a few shelves, giving you an extra place to store items like toilet paper or spare towels. Create more space beneath the sink using the segmentation method mentioned above.
It isn't necessary to have a luxurious bathroom if you need a relaxing bath. All the space you'll ever require is available too, as long as you arrange the bathroom smartly and appropriately. You're guaranteed tranquillity when you need to dip your body in a nice, warm bath. Follow these steps to get your day started on the right foot!