Hard Spot Removal Tips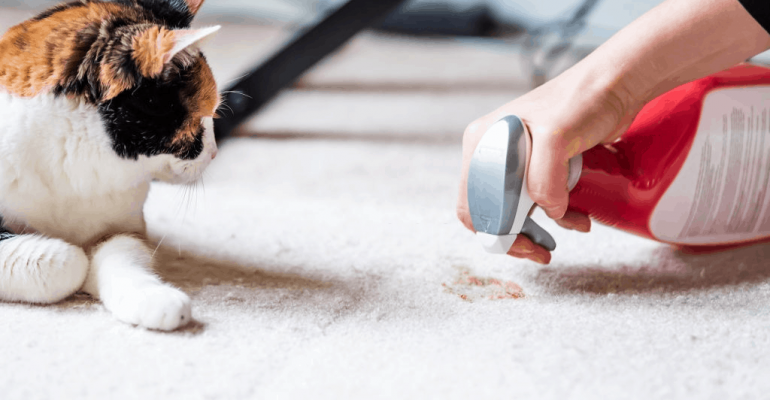 Hard Spot Removal Tips
The following are a set of guidelines that can be used to remove tough stains and marks in your carpets, furniture and other fabrics1. Ink Stains – Ink stains are incredibly hard to get rid of and can often still leave a darker spot on the affected area even after using well known cleaning brands. This is a quick and inexpensive way to get ink stains out. You will need to use a lacquer hair spray- the cheapest one will still do the job. The first step you need to do is to spray the ink stain with the hairspray, this will soften the ink and allow for an easier removal. Next, blot the lacquer using a white cloth towel until the area is dry and then hand brush the affected area until the stain is gone. Finally vacuum the area.
2. Paint Stains – Use a wet paper towel to clear away the paint stain if it is still wet, however, if the stain has dried onto the surface of the area you will need to use hot water and a small amount of dishwashing detergent. Set this mixture on the dried paint stain and allow for it to soak in and soften the paint and after a few minutes try scraping the paint off of the surface using a knife or a pin.
3. Red Wine Stains – Red wine stains can be damaging, so put the bottle back on the rack and start cleaning. In order to remove a red wine stain you will firstly need to try and soak up as much of the liquid as you can by blotting it with a paper towel. Next you will need to full a bowl with two cups of WARM water, you will need to add one tablespoon of white vinegar and one table spoon of dishwashing liquid and mix well with a spoon. Lastly, you will need to use a sponge and dip it into the water mixture and apply the solution onto the red wine stain via blotting until the stain is removed.
4. Grease Stains – Grease stains can be quite hard to remove but with just 3 simple steps you can get rid of them quick and easy. The first step involves pouring common white vinegar into a spray bottle and spraying it onto the stain. For the next step you let the white vinegar soak into the stain for around 3 minutes and finally wipe the stain with a towel soaked in hot water. Repeat the last step until the stain is removed.