Improve Your Life Through Home Detox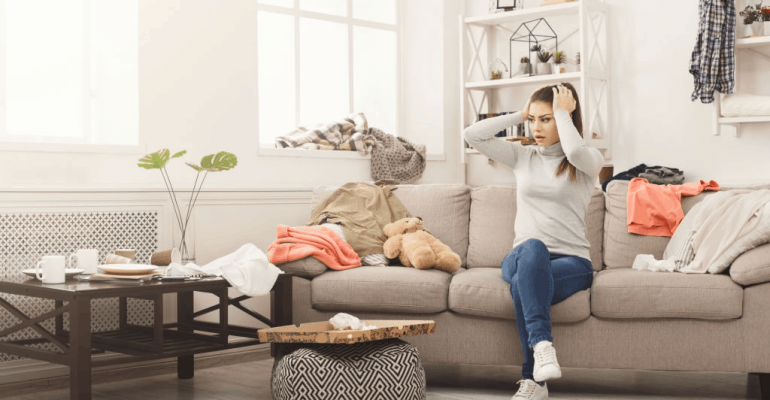 Improve Your Life Through Home Detox
It's common for households to harbour chemicals that are toxic to the environment and those residing in it. Often they're located in areas that you wouldn't even think possible.
There are a variety of ways to detox the air your home, rendering it fresh and free of harmful chemicals. It improves the standard of living for you and your family. Here's a few tips that you can use:
Shunning Unnatural Air Fresheners
Artificial deodorizers and chemicals contain substantive volumes of carcinogenic compounds, which can lead to serious health problems down the line. Synthetic air fresheners can be substituted by natural fragrances derived from plants. You can also get fresh air flow by opening your windows every for regular aeration, and by using HEPA filters.
Green Cleaning Products
Natural cleaning products are safer than commercial cleaning chemicals. Green products help in preserving the environment and reducing the risk of being exposed to toxic chemicals that are detrimental to your health.
Improving Ventilation
For improved air flow, ideally open the doors and windows at least a couple of hours each day. To detox the air, you can keep fresh flowers and other plants indoors which retain an aroma suited to your preferences. For your bedroom, you can also install an air purifier so that the oxygen remains fresh throughout the night.
Toiletries & Cosmetics
Every morning, you probably use a number of products as you ready yourself for work, which come packed with a number of chemicals. We recommend that you read the labels on each product you purchase with a predilection to choosing the ones that contain natural ingredients such as aloe vera, almond oil or shea butter. If you're particularly motivated and creative, you can even look into making your own organic skin care products from constituent ingredients that appeal to your individual fancy.
Minimizing Dust
Dust is a great medium for toxins and allergens. Every week you can clear it by mopping and dusting surfaces that are susceptible. For allergen extraction, it's best to utilize a vacuum that has a HEPA filter.
Removing Shoes Indoors
Most of the dirt that accumulates in the home is thanks to our footwear. Many people create a house rule where shoes are left at the doorstep. Just make sure there's a safe spot designated for shoes at the doorstep.
Choose Plastics Carefully
One way to elevate your resistance to illness is by reducing the use of plastic bottles and containers. Plastics are known to contain the chemical BPA, which is carcinogenic and exacerbates the risk of several undesirable health outcomes, including cancer. One nifty alternative is switching to cardboard and glass for your food and water storage needs. Steel water bottles keep your water chilled and are safer, too.
Teflon Coatings
Teflon coating is dangerous to your health because it can lead to internal damage to your organs including the liver and weakening of the immune system. It's preferable to use pans and utensils coated with porcelain, stainless steel or cast iron in order to avoid that extra health hazard.