The Wonders of Coconut Oil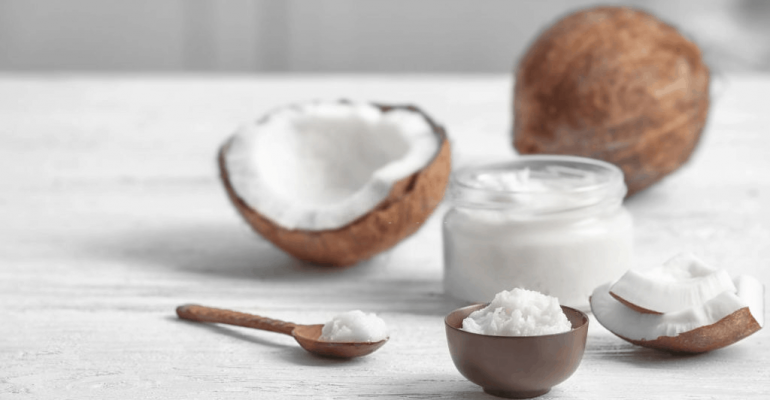 The Wonders of Coconut Oil
Coconut oil has been gaining quite a lot of popularity lately on the internet and has been shown to work amazingly well for a number of different uses. Let www.cleanthatcarpet.co.uk explain for you. Most of these are very beneficial for the body such as using it as a moisturiser for your skin. Instead of using normal everyday lotions, coconut oil is a great substitute as it delivers a restorative burst of moisture that your skin needs in order to have that healthy glow.
It is also a great hair conditioner, similar to Argan oil, coconut oil is an easy way to ensure that your hair is kept beautiful and healthy as it allows for the ends of your hair which sometimes does not receive the body's natural oils to be restored.
Coconut oil has many advantages for both the inside and outside of the body for humans and animals. The oil is said to lower cholesterol and therefore the risk of heart disease as it has been shown to boost HDL (high-density lipoproteins) which are the "good" cholesterol. You can nourish your hair with coconut oil, as well as dry skin on both yourself and dogs preventing them from having dry, irritated or inflamed skin that's a result from a variety of allergies. By simply giving your dog one teaspoon a day, it will reduce the itching of the symptoms and keep them healthy.
Not only is coconut oil an extraordinary way to help improve your lifestyle and health it can also be used as a polish for wood and leather. Most wood polish pretty much creates a shiny layer of synthetic chemicals but coconut oil on the other hand is a much more environmentally friendly polish that seeps into the wood keeping it looking subtly healthy. In order to use the oil for leather you will need to first clean any dust off of the leather using a dry cloth and then applying a small amount of coconut oil and gently rubbing it in in circular motions. It can also be used on metals as a buffer to create a lasting shine.
These usages are only a small fraction of what you can use coconut oil for. Overall it is an incredibly simple and easy way to mix into everyday routines such as cleaning, showering or bathing, doing your hair and make-up, your general health and even improving what you are putting into your body when you eat.