Three Easy Steps to a More Eco-friendly Kitchen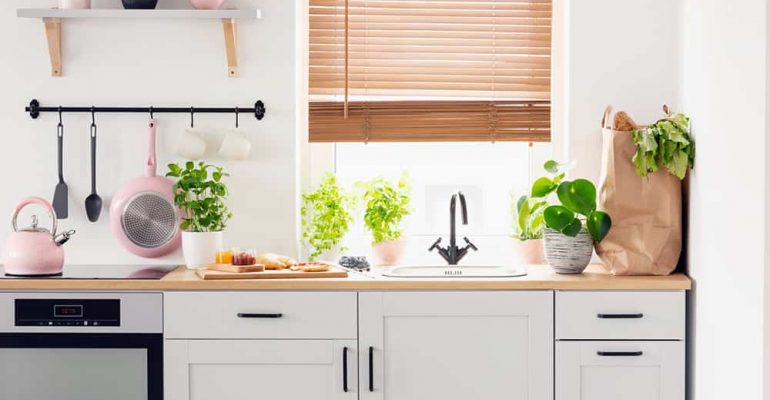 Three Easy Steps to a More Eco-friendly Kitchen
Today, there is so much emphasis on keeping green that we often feel as though we could do a bit more to help the planet. This is fantastic, as there is plenty you can do at home, as well as on the go, to live a greener lifestyle, especially when it comes to what's cooking in the kitchen.
So, read on and let cleanthatcarpet.co.uk/cleaning-services-london show you three easy steps to a more eco-friendly kitchen, and feel free to share your own ideas below.
Switch it Off!
Many of us make a habit of leaving all of our plug sockets and even kitchen lights switched on when we head off to bed. Now although you may be using LED lighting, which is great as far as energy-efficiency is concerned, the likelihood is that we are still using far more energy than we need to. This results in racking up our bills and ultimately allowing us to stray from a greener lifestyle.
So, before you settle down in bed after a long day, do a simple routine check around the kitchen to make sure everything is turned off for the night.
Vacuum Seal Your Food
Vacuum sealing your food, whether cooked or raw, and preparing it for the freezer is one of the most economical things you can do for your household. Preparing meals ahead of time and thawing them (or simply popping them in the oven) when the time comes is going to save you time and money.
Electrical Ventilation Fan vs. A Window
Now, if you love a bit of tech, you may be tempted by the first option, however, let us just say that they aren't all that efficient when it comes to electricity usage, at least, in comparison to cracking a window when it gets a bit stuffy. You see, opening a window will allow fresh air to circulate, and steam to leave the kitchen in a healthy and eco-friendly way. So, before you switch on your electrical fan above the stove, try opening a window first and see what you think.
Appliances
The electrical market is awash with energy-efficient appliances that can make the world of difference. Not only can it help us on our journey to a greener lifestyle, but, as you may have guessed, it's a little kinder to the pocket too, resulting in a win-win situation every time.
These three steps are by no means the only eco and energy-friendly differences you can make in your kitchen. You can keep up with your recycling and prepare your own meals too, both of which are easy and fun ways to make a change! Don't forget to share your own ideas below, so we can all take a step towards more eco-friendly lifestyles.