UNDERFOOT OSCARS: TOP OF THE PILES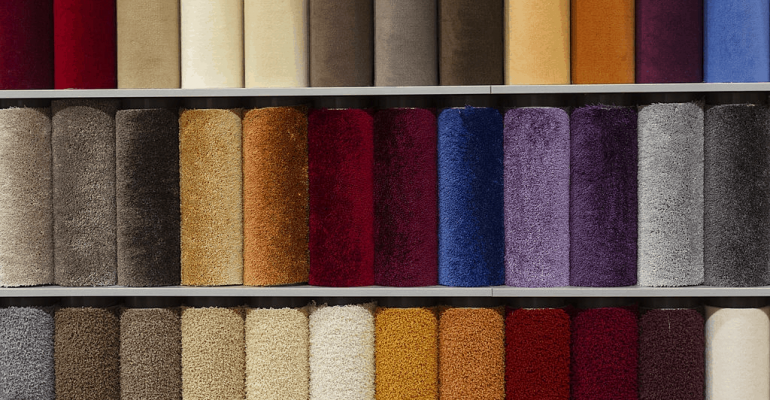 UNDERFOOT OSCARS: TOP OF THE PILES
Cleaning carpets of every kind is somewhat of an education, especially when you look at the vast range of different styles available on the market, past and present.
Velvet runways in formal venues, rugs that cling to stubborn stains and everyday flooring that gets put through its paces are just some of what we have come across.
For all the hard work and care that goes into cleaning these carpets though, there is a certain sense of accomplishment and admiration that comes with restoring textiles to their former glory.
In fact, some of these textiles are worth a moment of recognition; whether it is for their design, their durability or their all-around ability to transform and enhance interiors.
This has got us thinking…if we could award trophies to different carpets, which ones would be our winners and why?
Well, read on to see the first few categories in our Underfoot Oscars…
Best In Show…The Red Carpet
Originally reserved for royalty and other such dignitaries, the red carpet is one of the most iconic out there. Awards ceremonies, VIP events and other such formal occasions use red carpet runways as a means of guiding their guests (think Dorothy's yellow brick road, but plush red instead). In addition to this practical use though, the red carpet is associated with a certain status and special treatment.
Often made from plush velvet material or similar, a red carpet oozes luxury with every step. To walk down one suggests you have reached a certain level of achievement that few get to enjoy. It is this sense of exclusivity that makes the red carpet so iconic and earns it the title of Best in Show.
Best Comeback…The Shag Carpet
Ah, the shag carpet. If ever a type of flooring defined an era, the shag carpet of the Swinging Sixties was it. Distinctive in its appearance and synonymous with Austin Powers' types, shag pile carpet is a strong style statement. What's more is that it is no longer confined to the archives.
In recent years, we have seen the resurgence of this style of carpet. Proving to be just as popular in swanky bars and hotels as it is in suburban semis and inner city lofts; shag carpet is experiencing quite the comeback. Walls, floors, rugs and more…everything works in shag.
Lifetime Achievement Award…The Persian Carpet
Having been around for an exceptionally long time, especially as far as textiles and interior design is concerned, the Persian carpet is certainly deserving of the Lifetime Achievement Award. The oldest surviving specimen dates back to the 5th century BC and has worn surprisingly well, with just a corner missing.
It is the artistry of Persian carpet that makes it so coveted. With even modern derivatives in design and manufacture following a similar principle as ancient Persian carpet weavers, the unmistakeable aesthetic, historical and cultural value, and exceptional quality of this carpet continue to make it such an icon.
Outstanding Contribution…Textured Nylon Carpet
Durability, versatility and variety are just a few items on a very long list of reasons textured nylon carpet is such a great style. Popular and practical for all kind of purposes, whether that's carpeting the bedroom or kitting out the office, this type of carpet is a commercial leader.
The texturing makes it a top choice for even heavy traffic areas, and the nylon makes it affordable and long-lasting. Due to the manufacturing process and subsequent possibilities, the range of designs, patterns and colours make this carpet an even more viable option for…well…everyone. That is why textured nylon carpet deserves recognition for its Outstanding Contribution.
Special Mention…The Saxony Carpet
Of course, not every carpet is award-winning, but that doesn't mean they don't deserve a Special Mention. The Saxony Carpet has at least earned itself a medal for its pleasing aesthetic; even if it lacks in terms of practicality.
An elegant carpet that feels like velvet to touch, Saxony carpets are luxe and plush, offering a formal and polished look. Unfortunately though, they aren't the most practical option, especially not if you need a surface for a heavy traffic or stain-risk area. This carpet is notorious for showing footprints and vacuum cleaner marks, so even cleaning it can be a losing battle without help from professional carpet cleaning services. Still, it is worth a Special Mention, particularly if you want your flooring a little fancier.
And there you have it; a brief look at our choices for Top of the Piles. Which carpets would you nominate?